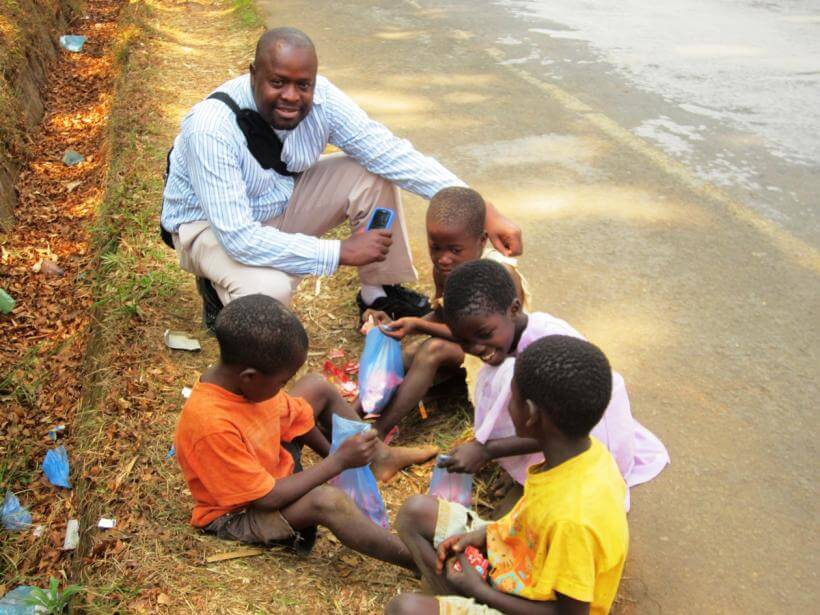 about Possibilities Africa
what have we done with your help
Possibilities Africa – USA is a 501c3 non-profit that exists to come alongside and support Possibilities Africa in East Africa so they can empower churches in rural villages while they transform their communities. We do this through: 1). Mobilizing financial support 2). Providing prayer support 3). Organizing short-term mission trips 4). Encouraging the staff in Africa Our partnership is a critical aspect of the ministry that takes place in East Africa. Our support/involvement allows PA staff in Africa to focus on teaching pastors and leaders the life giving message of holistic transformation.
Listen, Act, Learn, Repeat
Possibilities Africa's philosophy of ministry is rooted in the entire story and work in the life of Nehemiah in the Bible. As Nehemiah worked with the people of his hometown to rebuild the walls of Jerusalem, so Possibilities Africa works with people of each community to mobilize them to rebuild the broken walls of their society, spiritually, socially, economically, so that they may live dignified lives.
Our Principles and Values
These principles reflect the unchanging values and core beliefs of the ministry of Possibilities Africa. From its beginning these principles have guided our work, and they always will. While strategies and services may change over time, the principles reflect the heart of the ministry both now and in the future.
With God all things are possible: Possibilities Africa affirms its dependence upon God. We believe that with God all things are possible; what is impossible with man is possible with God
Our ministry is holistic in its approach: We minister to the whole person, seeking spiritual, economic, social, and emotional transformation – bringing about a Shalom experience for our partners and in communities
We encourage unity to achieve a community vision using local solutions: The focus of the ministry is to ensure each community and its leaders create their own vision and work on local plans, solutions and use local resources to improve their livelihoods. This also ensures local sustainability. We encourage believers to embrace cross-cultural, and cross denominational boundaries to work together for the great good of God's kingdom. We encourage the coming together of like minded spiritual leaders and Christians for the greater cause of the kingdom of God
We foster radical transformation: We seek fundamental transformation, and hope and intend to achieve it for individuals, families, churches, communities, countries and the continent of Africa within a generation. We provide the spark that allows people to forever transform their lives
PA provides a "hand-up," not handouts and our work is designed to empower the locals to undertake their own programs: PA fosters empowerment and personal responsibility. We inspire people and communities to take personal responsibility for their transformation. Instead of depending on handouts we provide a "hand-up." Our work is not done to people or for people, but with people. The work of PA must be sustainable. We train and equip the locals to do it for themselves instead of doing it for them. We endeavor to make all initiatives locally owned and we grow them to become locally supported. We design and implement programs and projects which others can replicate so as to grow naturally through mutual learning
We promote Christian service: PA encourages Christian service. We mobilize Christians, both in the US and in Africa, to use their talents, time and treasures to serve on short-term mission trips. We value the contributions of both African and international donors, as together they lock hands to partner with churches in the rural communities to be and do all that God has for them
Integrity and Efficiency: We operate with integrity and efficiency. We use all donations in a transparent and effective manner, ensuring that they get where they are needed in a timely manner for a productive use. We deliberately create accountability for all we do
Centrality of the gospel message: We are a Christian ministry that prioritizes and encourages our partners to do everything with a sense of priority to reaching others so they know and grow in Christ through evangelism and discipleship
Godly servant leadership: We encourage and promote a leadership that fears God and serves the people. We seek to work with partners who are Faithful, Available, and Teachable (FAT)
Statement of Faith
We believe the Bible, the Old and New Testaments, as the inspired Word of God for faith and practice. The Bible is the basis and authority for all that we believe and do.
We believe in one God who has revealed himself as Father, Son and the Holy Spirit and from whom all things are created.
We believe that man is the most valued of God's creation and that God seeks to have a relationship with man.
We believe that all men are sinful and in need of salvation provided through the sacrifice of Jesus Christ, God's son.
We believe in the worldwide spiritual unity of the Christians through fellowship in church as the body of Christ.
We believe that believers from all over the world should work together to promote God's will for mankind.
We believe that God's blessings to man are gifts of work, faithful stewardship, service and generous giving. That those who have are blessed to be a blessing to others.
our proven model
Three Main Areas
Spiritual Leadership Development
Our core strategy is to recruit and equip pastors - spiritual leaders.
Economic Empowerment
We combat the handout mentality by offering economic opportunities that overturn generational poverty.
Children Mentorship
Breaking the cycle of extreme poverty is possible within a generation. We support rural churches to initiate mentorship of children.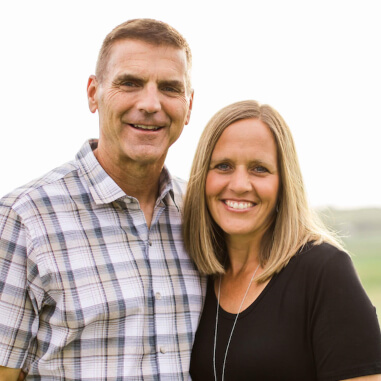 My name is Doug Reed and I am the Managing Director of Possibilities Africa USA. I am the only staff person outside of Africa. I am married to Jill and we have three adult children. I have been working with PA since June 2019 and I believe more in this ministry now than the day I started...
Read more